The rough patches seem to be over. I figured I should announce that. I wanted to wait a little bit to make sure I was really back on track, and I am.
I don't have much to show, visually so far, except for these composition layouts. This won't show you much, but if you don't mind reading and using your imagination, I'd like to explain what's been happening this last week and a half.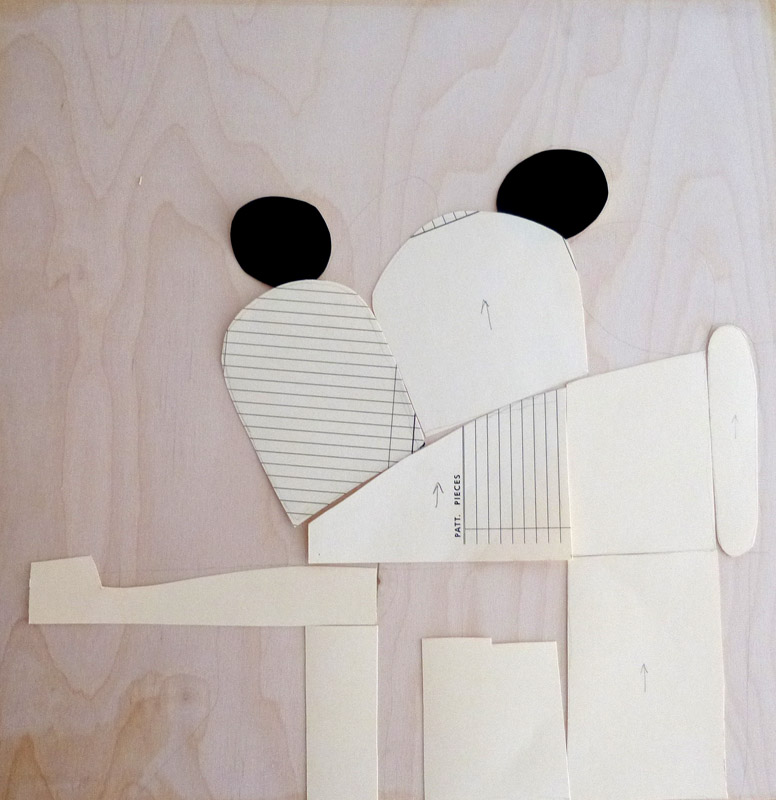 Now, these don't look like much right now, but they will be something – hopefully – interesting when I get through with them. They are mixed media pieces: college and paint on birch, obviously, and they actually are taking a fair amount of planning. However, there will still be room for them to take off in an unknown direction once I lay down the basics.
Laying down the basics are what is taking all the planning because the panels I have were already sealed to take oil paint. Now I am going to be using acrylic based mediums and they require a different wood sealant.
Today the humidity is like 50% and I am going to be outside sanding about 12 panels. I'm ready though.
The final paintings will have raw pattern paper, like you see here, painted pattern paper, and fabric. I'm also using pieces of Style Cards, which look a little bit like this: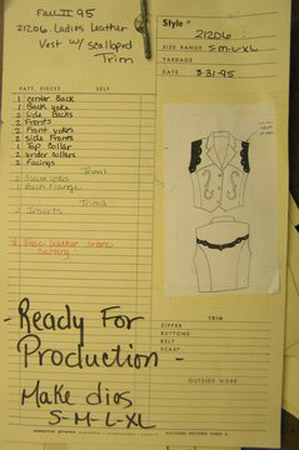 These style cards are used in garment manufacturing. They go with a grouping of pattern pieces that make up one garment, or one style.
But I digress. That stuff is so uninteresting. I just like using materials from that industry for personal reasons.
Anyway, once I stick all these pieces on the wood, I will also be painting on it as well, and then we'll see what happens.
These mixed media collage paintings are based on how certain architecture is incorporated into the rock formations and boulders in Joshua Tree around where I was staying on my retreat. Of all the photographs I took out there, these were most interesting to me as far as lines and contours were concerned. I was even thinking of paintings while I took the pictures, but had forgotten about it until recently.
Meanwhile, what was bothering me, or upsetting me over the last couple of months was the fact that I have been inspired to pursue several subjects regarding my experience in the desert. I felt like I had to chose one.
I came to the conclusion that I should probably just create as I please and see what comes to be in a few more weeks.
I could  have a flippant attitude, like if wind up having a mish-mosh of work after months and months, then so be it. But that's not me.
Because at the moment, I am working in three different directions! That's a lot. Too many. I know, But I'm going to go with it because I am interested in all three for now.
I say all that, and that's not even counting the movie! Ha!
The thing is, I feel that given the time, I feel like I could have it under control…I just need a plan. I'm really not good without having a plan. And the plan is to finish at least two to three paintings in each series and then reevaluate what I am going to do. I feel I can complete this in four more weeks or so. Then I will see what I have.
Right now, I have two completed in the Kabbalah/Rock series. (I'm going to have to name these series soon!) I also have two more partially done.
I have two architecture pieces started.
And remember that terrible landscape? I may have talked about it before. Well, after many hours of labor on that thing to save it and get it to a point where I was finally happy with it, I finally succeeded. And now I want to do more.
So I have one of those.
And none of these look alike.
Here are the completed Kabbalah pieces: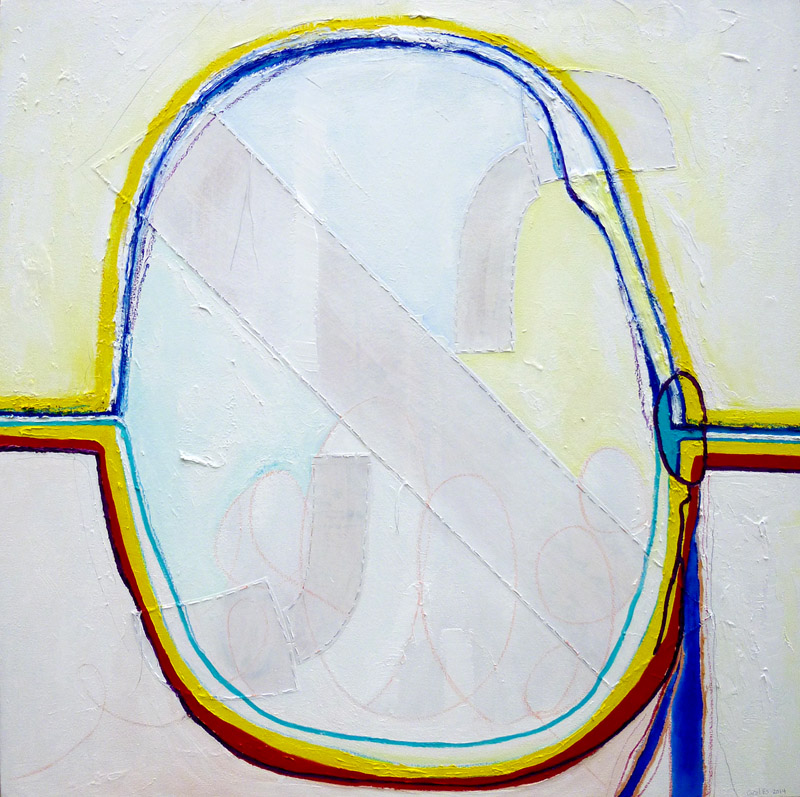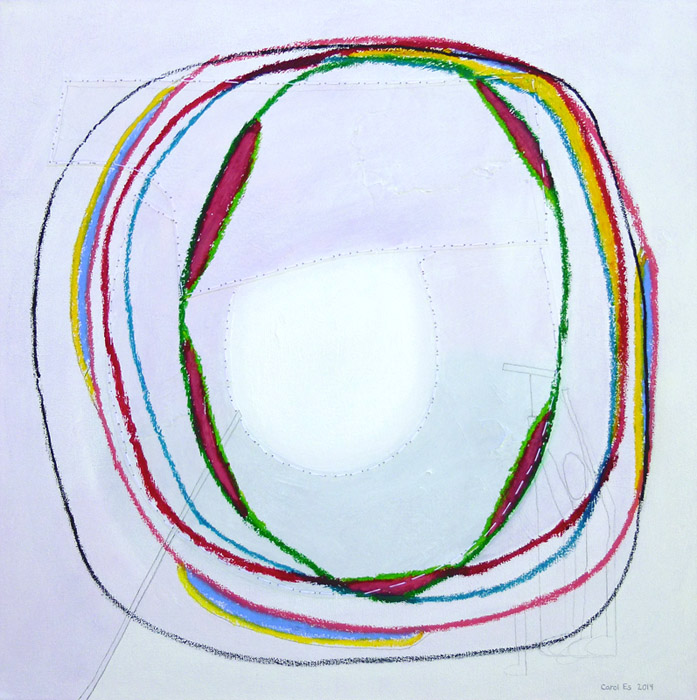 Can you even tell these were all done by the same artist?
We'll see how it goes.